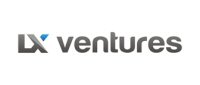 January 13, 2014 11:00 ET
Spice Girl Mel B Starts Connecting With Fans Using Mobio INsider
VANCOUVER, BRITISH COLUMBIA--(Marketwired - Jan. 13, 2014) -
LX Ventures Inc.
(TSX VENTURE:LXV) ("LXV" or the "Company")
and portfolio company
Mobio ("Mobio")
have taken notice that Melanie Brown, better known as Mel B or "Scary Spice" from the girl group Spice Girls just joined Mobio and has begun communicating with fans. Melanie, an English R&B and pop recording artist, songwriter, television presenter and model has returned to her solo recording career with the 2013 release of pop single, "For Once in My Life". In addition to her recording career, Melanie also rejoins the judging panel for the eighth season of "America's Got Talent", a top-rated summer reality competition series that brings the variety format back to the forefront of American culture. Mel B has a loyal and global following of nearly 1 million Twitter followers strong.
Using Mobio INsider, Mel B will be able to create more personal relationships with her fans and share moments from her busy life with them. Mobio INsider allows fans to ask questions or for pictures, while making it easy for influencers to identify popular requests.
"Mobio INsider is really cool. I've always been about interacting closely with my fans and Mobio allows me to start sharing a more personal side with my fans. Follow my twitter stream
@OfficialMelB
or find me on
MobioINsider.com
to see my Mobio posts," said Mel B.
About Mobio
Mobio's flagship product, Mobio INsider, is a free fan directed content platform that rewards fans with exclusive content from the stars they love. Using state-of-the-art proprietary technology, the star responds to fan requests for unique, specific content through a highly engaging social experience, while enhancing the star's social media following and boosting awareness of brand partners. To learn more, please visit:
www.mobioinsider.com
.
About LX Ventures
LX Ventures is a publicly traded technology accelerator that acquires, integrates and accelerates high growth technology companies. We are vertically integrated with internal best-in-class practice area teams in sales, marketing, engineering and finance that are leveraged to turn our portfolio companies into industry leading organizations, one by one. We are in the business of building businesses. For further information about LX Ventures, please visit:
www.lxventures.com
.
ON BEHALF OF THE BOARD
LX VENTURES INC.
Mike Edwards, CEO
CAUTIONARY NOTE: FORWARD-LOOKING STATEMENTS.
Other than statements of historical fact, all statements included in this news release, including, without limitation, statements regarding future plans and objectives of LX are forward-looking statements that involve various risks and uncertainties. There can be no assurance that such statements will prove to be accurate, and actual results and future events could differ materially from those anticipated in such statements. Factors that could cause actual results to differ materially from those expected by LX are those risks described herein and from time to time, in the filings made by LX with Canadian securities regulators. Those filings can be found on the Internet at:
http://www.sedar.com
.
Neither the TSX Venture Exchange nor its Regulatory Services Provider (as that term is defined in the policies of the TSX Venture Exchange) accepts responsibility for the adequacy or accuracy of this release.
Contact Information
LX Ventures Inc.
Keir Reynolds
778-998-9242
keir@lxventures.com
www.lxventures.com
Media Contact:
JoAnn Geffen
818-905-5511
jgeffen@jagpr.com