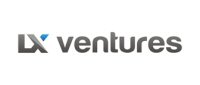 October 01, 2013 08:00 ET
LX Ventures Completes First Tranche of Financing at $1,157,500
VANCOUVER, BRITISH COLUMBIA--(Marketwired - Oct. 1, 2013) -
LX Ventures Inc.
(TSX VENTURE:LXV) ("LXV" or the "Company")
is pleased to announce that it has agreed to increase the size of its previously announced $1 million private placement, due to significant market demand. The Company announces that it closed the first tranche of the placement yesterday for gross proceeds of $1,157,500. The Company issued 7,716,668 units to subscribers at a price of $0.15 per unit, each unit consisting of one common share and one-half of one share purchase warrant, each whole warrant entitling the holder to acquire one additional common share of the Company at a price of $0.22 per share for a period of 12 months, subject to certain acceleration provisions in the event the Company's shares trade at $0.30 or more for 10 consecutive trading days.
In connection with the Private Placement, the Company has paid finder's fees of $47,404, and has issued 252,560 finder's warrants to finder's who introduced subscribers to the Company. The finders warrants have the same terms as the warrants forming part of the units. All securities issued in connection with the offering are subject to a four-month-and-a-day hold period expiring on February 1, 2014.
The Company anticipates closing a second tranche of the placement in the next week as additional subscriptions commitments have been received.
LXV's CEO Mike Edwards commented, "We are extremely pleased with the level of support we have received for our offering. The additional proceeds will enable the Company to accelerate the growth of our core portfolio investments and will provide additional capital to deploy in new acquisition opportunities. We are currently reviewing a number of strategic acquisitions where LXV can gain a controlling interest, allowing the Company to significantly enhance the growth of these target investments."
About LX Ventures
LX Ventures is a publicly traded technology accelerator that acquires, integrates and accelerates high growth technology companies. We are vertically integrated with internal best-in-class practice area teams in sales, marketing, engineering and finance that are leveraged to turn our portfolio companies into industry leading organizations, one by one. We are in the business of building businesses. For further information about LX Ventures, please visit:
www.lxventures.com
.
ON BEHALF OF THE BOARD
LX VENTURES INC.
Mike Edwards, President & CEO
CAUTIONARY NOTE: FORWARD-LOOKING STATEMENTS.
Other than statements of historical fact, all statements included in this news release, including, without limitation, statements regarding future plans and objectives of LX are forward-looking statements that involve various risks and uncertainties. There can be no assurance that such statements will prove to be accurate, and actual results and future events could differ materially from those anticipated in such statements. Factors that could cause actual results to differ materially from those expected by LX are those risks described herein and from time to time, in the filings made by LX with Canadian securities regulators. Those filings can be found on the Internet at:
http://www.sedar.com
.
Neither the TSX Venture Exchange nor its Regulatory Services Provider (as that term is defined in the policies of the TSX Venture Exchange) accepts responsibility for the adequacy or accuracy of this release.
Contact Information
LX Ventures Inc.
Keir Reynolds
778-998-9242
keir@lxventures.com
www.lxventures.com