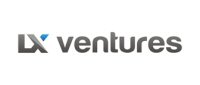 April 15, 2014 08:00 ET
Social Network Mobio INsider Launches Revenue Sharing Program for Social Media
VANCOUVER, BRITISH COLUMBIA--(Marketwired - April 15, 2014) -
LX Ventures Inc.
(TSX VENTURE:LXV)
, an acquirer and accelerator of high-growth tech companies, and portfolio company
Mobio
are pleased to announce the launch of their "
Be Social. Get Paid.
" revenue sharing program.
Mobio was founded based on the simple fact, and opportunity, that existing major social networks do not share their advertising revenues with the people who play the biggest part in generating them - the social influencers. The biggest social influencers, and hence biggest revenue generators, are the mainstream celebrities who have very large, and very engaged social media followings - so Mobio INsider launched with a revenue sharing program to help them first.
Today, Mobio INsider is thrilled to expand its revenue sharing services to a much broader audience of niche social media influencers including fashion experts, fitness advisors, business leaders, bands, beauty bloggers, comedians, YouTubers, Vine stars and anyone with an engaged social media following. The "
Be Social. Get Paid.
" program is a callout to the thought leaders of the social media generation, and will allow them to easily get paid for their activity on Mobio INsider. "Mobio INsider is a very powerful, timely and revolutionary idea for social media today. We believe that social networks should be financially compensating their users for the part they play in the success of the company. It is on that foundation that we're executing on our mission to develop the leading social network that pays people based on the content they create and their social influence," said Mark Binns, CEO of Mobio.
Further, Mark Binns said, "We want to help the people who bring the most value and engagement to social networks because they have the most to gain. We use a proprietary algorithm to measure engagement and even influencers with a smaller but highly engaged following can still yield enough to make a substantial difference. Some of our niche influencers are paying for lunches, their phone bill or even groceries - just by using social media like they already do, every day. We monetize
your
social media content for
you
."
Do you have high engagement? See if you qualify to get paid now at
www.mobioinsider.com/getpaid
.
About Mobio
Mobio INsider is
the
social network for influencers and their followers. We provide users with a community where they can discover, follow and interact with each other - and, we give influencers an opportunity to earn money through our revenue sharing program. Mobio INsider is owned by LX Ventures and is headquartered in Vancouver, BC. To learn more, please visit
www.mobioinsider.com
and
www.mobioinsider.com/getpaid
.
About LX Ventures
LX Ventures identifies high potential technology companies at revenue and brings together the right mix of talent, experience and resources to rapidly accelerate each company's growth. Our value-added approach is now being used to focus Mobio INsider on scaling, driving revenue and expanding market share. LX Ventures is publicly traded company on the TSX-V, headquartered in Vancouver, BC. To learn more, visit
http://www.lxventures.com
.
ON BEHALF OF THE BOARD
LX VENTURES INC.
Mike Edwards, CEO
CAUTIONARY NOTE: FORWARD-LOOKING STATEMENTS.
Other than statements of historical fact, all statements included in this news release, including, without limitation, statements regarding future plans and objectives of LX Ventures are forward-looking statements that involve various risks and uncertainties. There can be no assurance that such statements will prove to be accurate, and actual results and future events could differ materially from those anticipated in such statements. Factors that could cause actual results to differ materially from those expected by LX Ventures are those risks described herein and from time to time, in the filings made by LX Ventures with Canadian securities regulators. Those filings can be found on the Internet at:
http://www.sedar.com
.
Neither the TSX Venture Exchange nor its Regulatory Services Provider (as that term is defined in the policies of the TSX Venture Exchange) accepts responsibility for the adequacy or accuracy of this release.
Contact Information
Liolios Group Inc.
Scott Liolios or Wojtek Nowak
1-949-574-3860
lxv@liolios.com