LX Ventures Inc.
TSX VENTURE :
LXV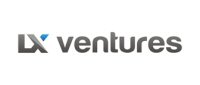 May 05, 2014 08:00 ET
Popularity of Mobio INsider Continues to Reach New Heights With 221,000+ Registered Users and 4.8 million Unique Visitors
Converged Social Media Offering of Mobio+Strutta Attains Monthly Revenue of $100,000
VANCOUVER, BRITISH COLUMBIA--(Marketwired - May 5, 2014) -
Mobio INsider, the social network for influencers and their followers, and a portfolio company of LX Ventures Inc.
(TSX VENTURE:LXV),
has achieved a number of major milestones in its first five months of operation:
221,000 registered users (via Facebook and Twitter social login)
4.8 million unique visitors
26.7 million page views
232 countries and territories (inbound traffic)
592,000+ fan questions/requests
50+ celebrity influencers
78% mobile usage
22.1 million native ad impressions
Ad unit rates up to $7 eCPM on native mobile banners and $84 eCPM on pre-roll video
1,459 unique inbound link sources including MTV, People, Huffington Post, E! Online, Good Morning America, US Magazine, and ABC news
Advertisers including T-Mobile, Microsoft, AT&T, Kraft, Foot Locker, Sony, Best Buy, Shell and dozens more
Ranked #10,118 globally as of April 30th (via Alexa.com), placing in the top .01% of all active global websites
"Mobio continues to expand its global reach, with the next leg of growth coming from the recently launched revenue sharing program,
"Be Social. Get Paid,
" commented Mark Binns, CEO of Mobio. "The combination of Mobio's social media traffic and Strutta's social promotions platform also provides a compelling new way for advertisers to engage with their target audience. This dynamic combination accelerates revenue growth and value creation for the shareholders of LX Ventures."
Strutta Realizes Initial Milestone Payment
Strutta, which was acquired by LXV on January 31, 2014 and subsequently converged with Mobio INsider, has also attained the first revenue-based milestone agreed to as part of the purchase of Strutta. Upon the integrated offerings of Mobio INsider and Strutta's social promotions platform reaching a monthly revenue target of $100,000, LXV is required to issue 3,125,000 common shares to the former shareholders of Strutta. The shares issued today pursuant to the milestone target are subject to a 4 month hold period and are subject to further pooling restrictions over the next 18 months thereafter.
About Mobio INsider
Mobio INsider is the social network for influencers and their followers. We provide users with a community where they can discover, follow and interact with each other - and, we give influencers an opportunity to earn money through our revenue sharing program. Mobio INsider is owned by LX Ventures and is headquartered in Vancouver, BC. To learn more, please visit
www.mobioinsider.com
and
www.mobioinsider.com/getpaid
.
About LX Ventures
LX Ventures identifies high potential technology companies at revenue and brings together the right mix of talent, experience and resources to rapidly accelerate each company's growth. Our value-added approach is now being used to focus Mobio INsider on scaling, driving revenue and expanding market share. LX Ventures is publicly traded company on the TSX-V, headquartered in Vancouver, BC. To learn more, visit
http://www.lxventures.com
.
CAUTIONARY NOTE: FORWARD-LOOKING STATEMENTS.
Other than statements of historical fact, all statements included in this news release, including, without limitation, statements regarding future plans and objectives of LX Ventures are forward-looking statements that involve various risks and uncertainties. There can be no assurance that such statements will prove to be accurate, and actual results and future events could differ materially from those anticipated in such statements. Factors that could cause actual results to differ materially from those expected by LX Ventures are those risks described herein and from time to time, in the filings made by LX Ventures with Canadian securities regulators. Those filings can be found on the Internet at:
http://www.sedar.com
.
Neither the TSX Venture Exchange nor its Regulatory Services Provider (as that term is defined in the policies of the TSX Venture Exchange) accepts responsibility for the adequacy or accuracy of this release.
Contact Information



Liolios Group Inc.

Scott Liolios or Wojtek Nowak

1-949-574-3860

lxv@liolios.com