LX Ventures Inc.
TSX VENTURE :
LXV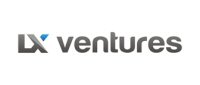 May 07, 2014 08:00 ET
LX Ventures Completes the Capitalization of Copper and Will Focus on Mobio's Fast Growing Social Media Platform
VANCOUVER, BRITISH COLUMBIA--(Marketwired - May 7, 2014) -
LX Ventures Inc. (TSX VENTURE:LXV) ("LXV" or the "Company") has signed definitive agreements with venture capital investors to complete the recapitalization of its portfolio company, Copper Cloud Inc. ("Copper"), as a stand-alone entity.
Under the terms of the agreement, LX Ventures will receive $700,000 in cash payments, retain one million preferred shares of Copper, redeemable by Copper at $1 per share upon a future monetizing event, including the sale of Copper, and receive a 5 percent royalty on Copper revenues payable according to certain performance criteria.
The transaction contemplates an additional $3 million of external financing for Copper, which would be used to accelerate Copper's growth, including the pursuit of a targeted acquisition currently under consideration. LX Ventures retains pro rata participation rights in future financings undertaken by Copper and is relieved of any further obligations to its previous shareholders, including performance-related milestone payments.
"This outcome enables Copper to continue its growth trajectory and allows LX Ventures to capture the upside potential without having to incur further dilution to fund that growth," commented Mike Edwards, CEO of LX Ventures. "LX Ventures continues to focus its efforts on expanding Mobio's user base and driving revenues with Strutta's integrated social promotions platform."
About LX Ventures
LX Ventures identifies high potential technology companies at revenue and brings together the right mix of talent, experience and resources to rapidly accelerate each company's growth. Our value-added approach is now being used to focus Mobio INsider on scaling, driving revenue and expanding market share. Headquartered in Vancouver, BC, LX Ventures is a publicly traded company on the TSX-V. To learn more, visit
www.lxventures.com
.
CAUTIONARY NOTE: FORWARD-LOOKING STATEMENTS.
Other than statements of historical fact, all statements included in this news release, including, without limitation, statements regarding future plans and objectives of LX Ventures are forward-looking statements that involve various risks and uncertainties. There can be no assurance that such statements will prove to be accurate, and actual results and future events could differ materially from those anticipated in such statements. Factors that could cause actual results to differ materially from those expected by LX Ventures are those risks described herein and from time to time, in the filings made by LX Ventures with Canadian securities regulators. Those filings can be found on the Internet at:
www.sedar.com
.
Neither the TSX Venture Exchange nor its Regulatory Services Provider (as that term is defined in the policies of the TSX Venture Exchange) accepts responsibility for the adequacy or accuracy of this release.
Contact Information
Liolios Group Inc.
Scott Liolios or Wojtek Nowak
1-949-574-3860
lxv@liolios.com