LX Ventures Inc. Changes Its Name to Mobio Technologies Inc.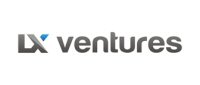 VANCOUVER, BRITISH COLUMBIA--(Marketwired - July 4, 2014) -
LX Ventures Inc. (TSX VENTURE:LXV)(OTCQX:LXVTF)
has received regulatory approval to change its corporate name from "LX Ventures Inc." to "Mobio Technologies Inc.", and is effecting the name change immediately. As of Monday, July 7, the Company will begin trading as "MBO" on the TSX Venture Exchange, and will no longer be quoted under the ticker "LXV".
Additionally, the Company has launched a new corporate website at
www.mobio.net
. The website reflects the new identity of Mobio Technologies as a company focused on accelerating the Mobio INsider social network and the Strutta social promotions platform.
"This name change represents a shift in focus for our organization towards the direct revenue generating opportunities for brands in social media," said Mike Edwards, CEO of Mobio Technologies Inc. "Using the MobioINsider and Strutta platforms together, Mobio Technologies clients will be able to bring their customers from introduction to conversion using social media."
About Mobio Technologies
Mobio Technologies is the parent company of MobioINsider, the premier social network for social influencers, with its "Be Social. Get Paid" revenue sharing platform. MobioINsider allows these influencers to monetize high rates of fan engagement. In addition to MobioINsider, Mobio operates Strutta, a social promotions platform that helps marketers bring potential customers from stranger to fan to customer. Mobio Technologies is a publicly traded company on the TSX-V and the OTCQX, headquartered in Vancouver, BC. To learn more, visit
http://www.mobio.net
.
CAUTIONARY NOTE: FORWARD-LOOKING STATEMENTS.
Other than statements of historical fact, all statements included in this news release, including, without limitation, statements regarding future plans and objectives of Mobio Technologies are forward-looking statements that involve various risks and uncertainties. There can be no assurance that such statements will prove to be accurate, and actual results and future events could differ materially from those anticipated in such statements. Factors that could cause actual results to differ materially from those expected by Mobio Technologies are those risks described herein and from time to time, in the filings made by Mobio Technologies / LX Ventures with Canadian securities regulators. Those filings can be found on the Internet at:
http://www.sedar.com
.
Neither the TSX Venture Exchange nor its Regulatory Services Provider (as that term is defined in the policies of the TSX Venture Exchange) accepts responsibility for the adequacy or accuracy of this release.
Contact Information



Liolios Group Inc.

Scott Liolios or Wojtek Nowak

1-949-574-3860

lxv@liolios.com