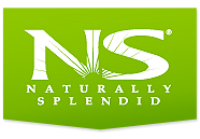 Naturally Splendid Secures Global Licensing Agreement for World's First Patented Water Soluble Cannabinoid Technology
VANCOUVER, BRITISH COLUMBIA--(Marketwired - Oct. 7, 2014) -
Naturally Splendid Enterprises (the "Company") (FRANKFURT:50N)(TSX VENTURE:NSP)(OTCQB:NSPDF)
is pleased to announce that the company's 100% owned American subsidiary, Naturally Splendid Enterprises USA Limited ("Naturally Splendid USA") headquartered in the state of Colorado, has signed a letter of intent with Full Spectrum Laboratories Limited (FSL) headquartered in Dublin, Ireland, to license FSL's cannabinoid extraction and patented formulation technologies.
The license will grant Naturally Splendid USA worldwide rights to a suite of advanced cannabinoid technologies, including the first issued USPTO patent for water-soluble cannabinoids, essential for the development and manufacturing of cannabinoid-based nutraceutical and pharmaceutical products and therapies. The license will allow Naturally Splendid USA to create products and industrial solutions in those countries and jurisdictions that allow for the manufacture and distribution of cannabinoid based products.
Naturally Splendid USA's worldwide license will be for an initial term of 10 years with renewable 5 year term options. The license will allow Naturally Splendid USA to also sub-license these cannabinoid technologies to approved third party companies in countries that allow for the production and distribution of cannabinoid-based products and solutions. A definitive agreement is anticipated to close on or before October 31, 2014. This transaction is subject to TSXV approval and legal due diligence by NSP.
Naturally Splendid CEO Craig Goodwin states, "The Company continues to maximize revenue opportunities relating to cannabis sativa, which includes industrial hemp and marijuana. We have established a growing retail brand, NATERA™, that is being marketed across Canada and pushing into the United States based on the natural, nutritious foundation of industrial hemp. Now, through this worldwide licensing agreement with FSL we have positioned the company's wholly-owned American subsidiary to capitalize on the exploding demand for cannabinoid-based products and solutions. Initially, Naturally Splendid USA will focus on the American market where hemp extracted cannabinoid products are allowed, and in the 23 states that allow for marijuana extracted cannabinoid products".
Bryan Carson, Naturally Splendid's Vice President of Operations adds, "There are in excess of 80 cannabinoids within industrial hemp and marijuana, many being associated with health benefits. Two of the more recognizable cannabinoids are Tetrahydrocannabinol (THC) and cannabidiol (CBD). We have secured technology from FSL that allows us immediate access to commercial ready CBD products already developed for a wide range of neutraceutical product categories for distribution in the United States".
Cannabidiol (CBD) is arguably becoming the most sought-after cannabis compound due to its medicinal and nutraceutical properties:
Non-psychoactive
Anticonvulsant
Anti-epileptic
Anti-inflammatory
Antioxidant
Antipsychotic
Neurological protection
FSL's chairman, Charles Brink, further explains, "We have been working with Naturally Splendid for over two years through our sister company, Boreal Technologies. FSL has been impressed with Naturally Splendid's understanding and commitment to the hemp food and nutritional solutions industry. We see this licensing arrangement with Naturally Splendid USA as a vehicle to expand its involvement in the emerging cannabinoid-based products market, initially in the United States and eventually throughout the world.
FSL has spent over 5 years and has invested well over $10 million developing the technologies covered in the license with Naturally Splendid USA. The current American market for cannabinoid-based products is estimated to exceed $300 million this year and is expected to grow by more then 50% a year for the foreseeable future. Additionally, as a result of the recent ruling by the courts in BC, cannabinoid-based products may be legally available to qualified Canadian patients as soon as 2015. We expect the Canadian market for cannabinoid products to exceed $500 million a year by 2019. The technologies which we are licensing to Naturally Splendid USA will allow it to become a leading solutions provider to legally licensed medical marijuana growers in both the United States and Canada.
FSL is excited to partner with Naturally Splendid and grow with them in the future, which is we have negotiated a certain portion of our license fees to be provided in the common shares of Naturally Splendid".
About Naturally Splendid Enterprises Ltd.
Naturally Splendid has an exclusive sales agreement to market and distribute, in North America, the full complement of patent pending, plant-based omega products created by Boreal Technologies. The products include HempOmega™ and H2Omega™, as well as the FlaxOmega™, CanolaOmega™, and ChiaOmega™ plant based omega products. These novel products utilize microencapsulation and are available in both a powder format and an aqueous solution for increased flexibility in ingredient applications and stand-alone products.
Naturally Splendid's 100% owned NATERA™ line of hemp-based superfood products are carried nationwide by Canada's leading health food distributors and a network of retail stores across Canada including major retailers and specialty stores. Naturally Splendid's recently rebranded "NATERA™" line of products includes natural and flavored shelled hemp seeds as well as natural and flavored hemp protein powders.
About Full Spectrum Labs Limited.
Full Spectrum Laboratories, LTD. Incorporated in Ireland, is a bioresearch and product development company with operating subsidiaries in Canada and the United States. The company has principally focused on the plant cannabis sativa and has developed numerous technologies and made several discoveries resulting in four granted patents and over 11 patent applications, in just under 5 years. FSL currently concentrates on formulation and extraction technologies; analytical cannabis testing in Canada; advance cannabis plant breeding specializing in CBD expression; and cannabinoid bio-synthesis.
For more information e-mail
info@naturallysplendid.com
or call 604-559-8051
On Behalf of the Board of Directors
J. Craig Goodwin, CEO, Director
Forward-Looking Statements
Information set forth in this news release contains forward-looking statements that are based on assumptions as of the date of this news release. These statements reflect management's current estimates, beliefs, intentions and expectations. They are not guarantees of future performance. Naturally Splendid cautions that all forward looking statements are inherently uncertain and that actual performance may be affected by a number of material factors, many of which are beyond Naturally Splendid's control. Such factors include, among other things: risks and uncertainties relating to Naturally Splendid's ability to complete proposed private placement financing. Accordingly, actual and future events, conditions and results may differ materially from the estimates, beliefs, intentions and expectations expressed or implied in the forward looking information. Except as required under applicable securities legislation, Naturally Splendid undertakes no obligation to publicly update or revise forward-looking information.
NEITHER TSX VENTURE EXCHANGE NOR ITS REGULATION SERVICES PROVIDER (AS THAT TERM IS DEFINED IN THE POLICIES OF THE TSX VENTURE EXCHANGE) ACCEPTS RESPONSIBILITY FOR THE ADEQUACY OR ACCURACY OF THIS RELEASE.
Contact Information
Naturally Splendid Enterprises Ltd.
2435 Beta Avenue
Burnaby, BC, V5C 5N1
(604) 559-8051
(604) 570-0934 (FAX)
info@naturallysplendid.com
www.naturallysplendid.com