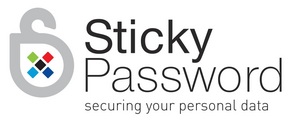 Sticky Password Offers Lifetime Software Licenses During National Cyber Security Awareness Month
Customers Can Stay Safe Online With Lifetime Licenses Sold at Select U.S. Retailers
NEW YORK, NY--(Marketwired - Oct 1, 2014) -
Sticky Password
, a leading password management software provider, today announced that it will offer retail customers a lifetime license of its software during the month of October for National Cyber Security Awareness Month (NCSAM). Through this special offer, customers will be able to utilize Sticky Password's proven security technology for a lifetime. This Sticky Password package includes three software licenses and free lifetime upgrades for only $19.99 and will be sold at select retailers across the U.S.
Sticky Password simplifies a user's life and protects their online accounts via an easy-to-install, time-saving software. The password management software stores, organizes and protects passwords on multiple devices while providing several layers of long-term protection. The Sticky Password database is encrypted with powerful algorithms, including the military-grade AES-256 so consumers have constant protection. With the prevalence of security breaches, it is becoming increasingly important to use effective tools like Sticky Password to ensure online safety.
"As a Champion of NCSAM 2014, Sticky Password is committed to combatting cybersecurity threats and joins a global effort to promote online safety awareness," said Petr Bilek, CEO of Sticky Password. "Through this special promotion, we're able to bring our solution to more consumers and they are assured that their passwords are not susceptible to hackers." NCSAM is coordinated and led by the National Cyber Security Alliance (NCSA) and the Department of Homeland Security and is celebrating its eleventh year in 2014. NCSAM was created as a collaborative effort between government and the industry to ensure everyone has the resources needed to stay safer online. This Sticky Password offer is only available at select retailers in the U.S. including Office Depot, Office Max, Fry's, MicroCenter and Amazon.
About Sticky Password

Sticky Password
, founded in 2001, is a utility software that creates and organizes passwords to simplify a user's online life without compromising security. Sticky Password provides automatic login, one-click form filling, storage for personal data, and basic collaboration functionality for small groups. It brings "set and forget" password management technology to the world. Security leaders like Kaspersky Lab, among others, have selected Sticky Password to power elements of their own product solutions. Sticky Password is available at
stickypassword.com
and at major retailers including Office Depot, Office Max, Fry's, MicroCenter and Amazon.
About National Cyber Security Awareness Month

Now in its 11th year, NCSAM is designed to engage and educate public and private sector partners through events and initiatives with the goal of raising awareness about cyber security in order to increase the resiliency of the nation in the event of a cyber incident. Since President Obama's proclamation establishing NCSAM in 2004, NCSAM has been formally recognized by Congress, federal, state and local governments and leaders from industry and academia. This united effort is necessary to maintain a cyberspace that is safer, more resilient and remains a source of tremendous opportunity and growth for years to come. For more information, visit
http://www.staysafeonline.org/ncsam
or
www.dhs.gov/national-cyber-security-awareness-month
.
Contact Information
Press contact:
Fran Bosecker
Vantage PR for Sticky Password
845-536-1416
Email Contact