Naturally Splendid Enterprises Ltd.
TSX VENTURE :
NSP
FRANKFURT : 50N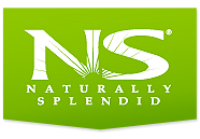 April 02, 2014 08:30 ET
Naturally Splendid's NATERA™ Hemp Based Superfood Line to Be Distributed Across Canada by Planet Foods™
BURNABY, BRITISH COLUMBIA--(Marketwired - April 2, 2014) -
Naturally Splendid Enterprises (the "Company") (TSX VENTURE:NSP)(FRANKFURT:50N)
is pleased to announce Planet Foods™ will distribute its 100% owned NATERA™ hemp based superfood line across Canada. The addition of Planet Foods™ to Naturally Splendid's existing distribution network gives the company over 10,000 potential retail locations nationwide to market to.
Planet Foods™ is a market leader with a strong competitive advantage in the Western Canadian Natural Foods industry. Using multifaceted knowledge for every level of retail sales, the Planet Foods™ team represents brands to their utmost potential. The Planet Foods™ team works directly with manufacturers to achieve a high level in the market place quickly and effectively.
Planet Foods™ effectively channels brands between the natural and conventional market places with a wide range of customers including: vitamin and supplement shops, health food stores, sport stores, restaurants, cafés, convenience stores and Canada's largest retail chains.
Naturally Splendid Co-Founder and VP of Operations Bryan Carson states, "Planet Foods™ is an ideal distributor for our NATERA™ hemp based superfood line due to the variety of retailers they work with as well as their marketing reach across Canada. We are extremely pleased to have expanded our growing distribution network. The distribution network that has been established will allow us the ability to distribute not only the existing NATERA™ line, but future products with increased efficiency."
About Naturally Splendid Enterprises Ltd.
Naturally Splendid's 100% owned NATERA™ line of hemp-based superfood products are carried nationwide by Canada's leading health food distributors and a network of retail stores across Canada including major retailers and specialty stores. Naturally Splendid's 100% owned "NATERA™" line of products includes natural and flavored shelled hemp seeds as well as natural and flavored hemp protein powders.
Naturally Splendid has an exclusive sales agreement to market and distribute, in North America, the full complement of patent pending, plant-based omega products created by Boreal Technologies. The products include
HempOmega™
and
H2Omega™,
as well as the
FlaxOmega™, CanolaOmega™,
and
ChiaOmega™
plant based omega products. These novel products utilize microencapsulation and liposome technologies and are available in both a powder format and an aqueous solution for increased flexibility in ingredient applications and stand-alone products.
For more information e-mail
info@naturallysplendid.com
or call 604-559-8051.
For More Information on Planet Foods please visit
www.planetfoods.ca
.
J. Craig Goodwin
, CEO & Director
Forward-Looking Statements: Information set forth in this news release contains forward-looking statements that are based on assumptions as of the date of this news release. These statements reflect management's current estimates, beliefs, intentions and expectations. They are not guarantees of future performance. Naturally Splendid cautions that all forward looking statements are inherently uncertain and that actual performance may be affected by a number of material factors, many of which are beyond Naturally Splendid's control. Such factors include, among other things: risks and uncertainties relating to the successful testing and evaluation H2Omega™ and HempOmega™ by Calico. Accordingly, actual and future events, conditions and results may differ materially from the estimates, beliefs, intentions and expectations expressed or implied in the forward-looking information. Except as required under applicable securities legislation, Naturally Splendid undertakes no obligation to publicly update or revise forward-looking information.